Results At Your Fingertips
Instantly receive and download your score to upload into the Supplier Performance Risk System (SPRS) and satisfy your DFARS 252.204-7019 requirement for a Basic Assessment.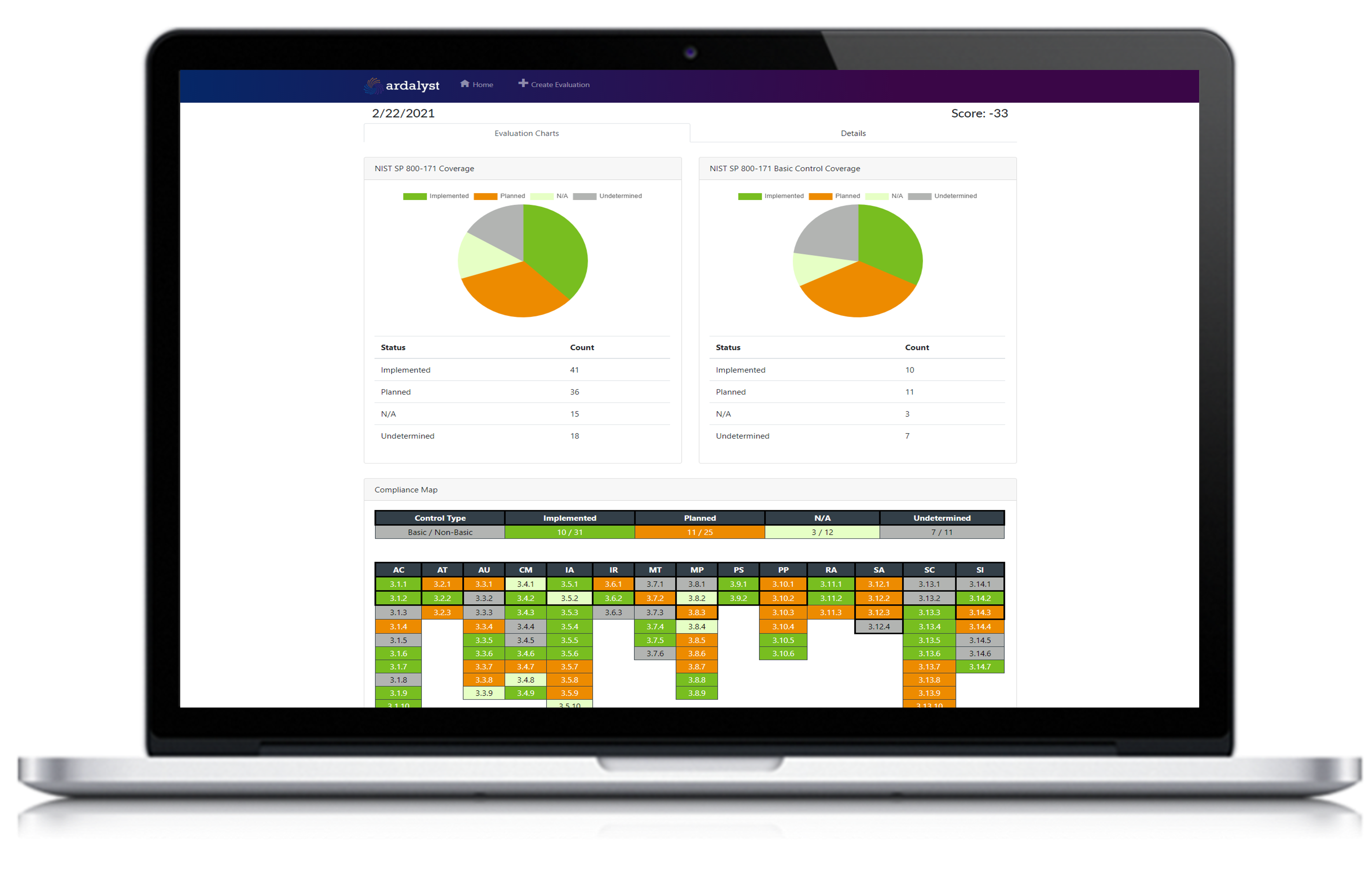 Everything You Need...And More!

Self-Assessment Score
Preliminary score out of 110 controls (DFARS 7019 DoD Basic Assessment Score)

Score Optimization
Pinpoint the controls causing you to lose points, identify how to optimize your score, and prioritize your Plan of Action and Milestones (POAM)

Compliance Mapping
See how your results match up by control and control family to identify gaps for remediation

FREE Consultation
Meet with one of our Cyber-AB Registered Practitioners for personalized cybersecurity compliance expertise and recommendations
By using Ardalyst's self-assessment tool, the user acknowledges that the preliminary score generated is not an official SPRS score, but rather an overview based off of NIST 800-171. The generated score does not constitute a warranty of service, either express or implied, nor does the information gathered and provided constitute legal advice; instead, all information, content, and references are for general information purposes only. The information provided herein may not reflect the most up-to-date information, content, and references, and is provided "as-is;" no representations are made that the content is error-free. The site may contain links to other third-party websites, which we do not warrant, endorse, or assume liability for; such links are provided only for the convenience of the reader. Ardalyst does not control nor guarantee the accuracy, legality, relevance, timeliness, or completeness of the information contained on the linked websites.